Success After UGM-TC
Posted: February 27, 2023
Behind every effective human services program is a strategy for graduate success. At Union Gospel Mission of Tarrant County, we focus on healing the whole person and acknowledge that it takes a planned tactical approach to help our residents retain their progress once they've graduated. That's why we provide specific classes and programs that prepare them for real-world obstacles.


The Art of Interviewing Class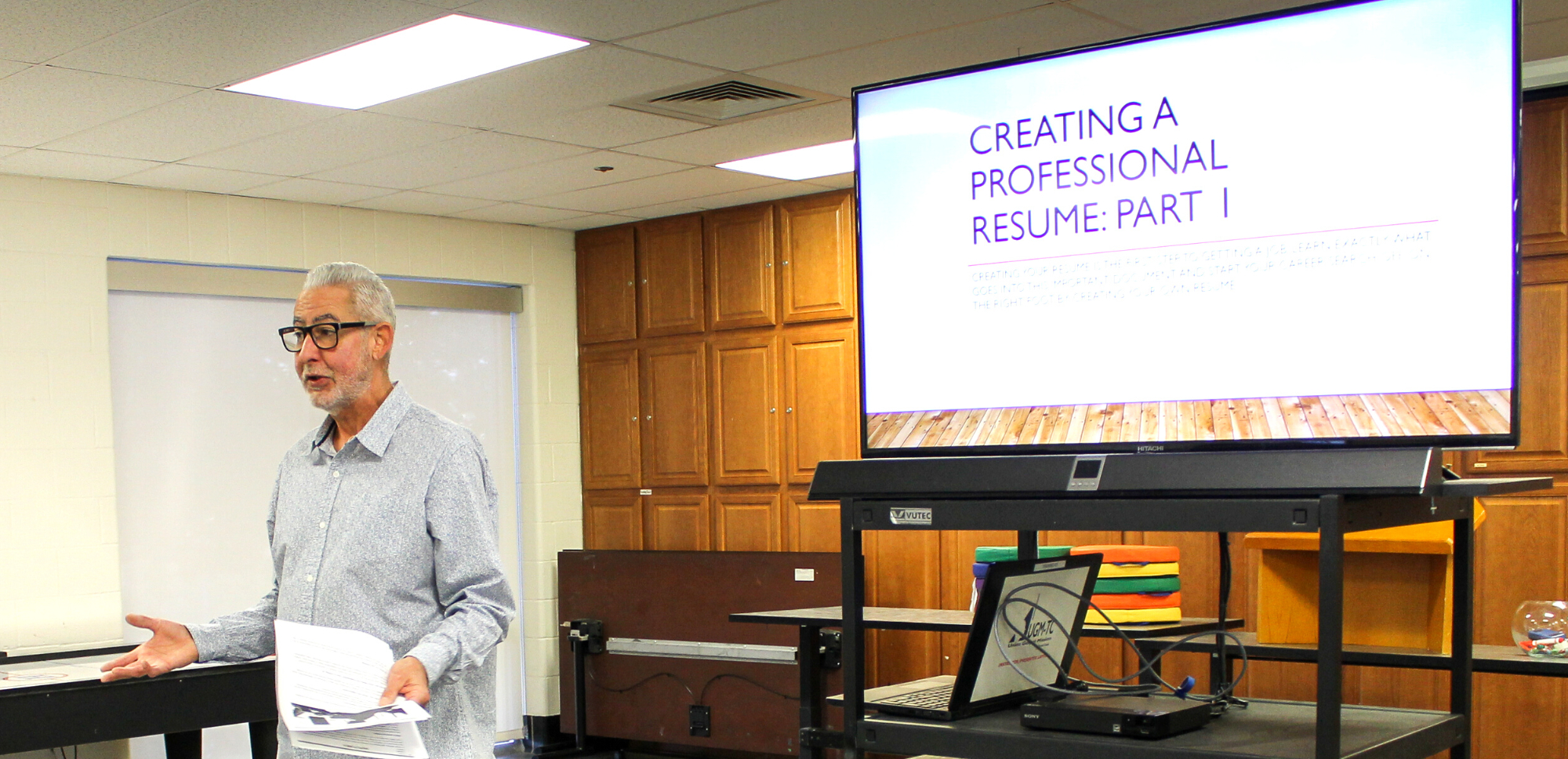 Because our residents come from a wide variety of backgrounds, it is crucial we provide classes that start at the basics. The Art of Interviewing covers the first steps of the job search. Ross Woods, our Training & Enrichment Manager, guides students through the process of writing a cover letter, creating a resume, and preparing for in-person job interviews. Once students learn how to create a cover letter and resume, they complete them as homework assignments and receive any guidance they may need to professionalize their work. When the documents are application-ready, students go through a mock interview process where real interview questions are asked. After four weeks of focusing on these important steps, they leave with a deeper knowledge of the interview process, professional documents to submit to future employers, and a deepened confidence in their ability to professionally present themselves.


Forklift Certification Training Program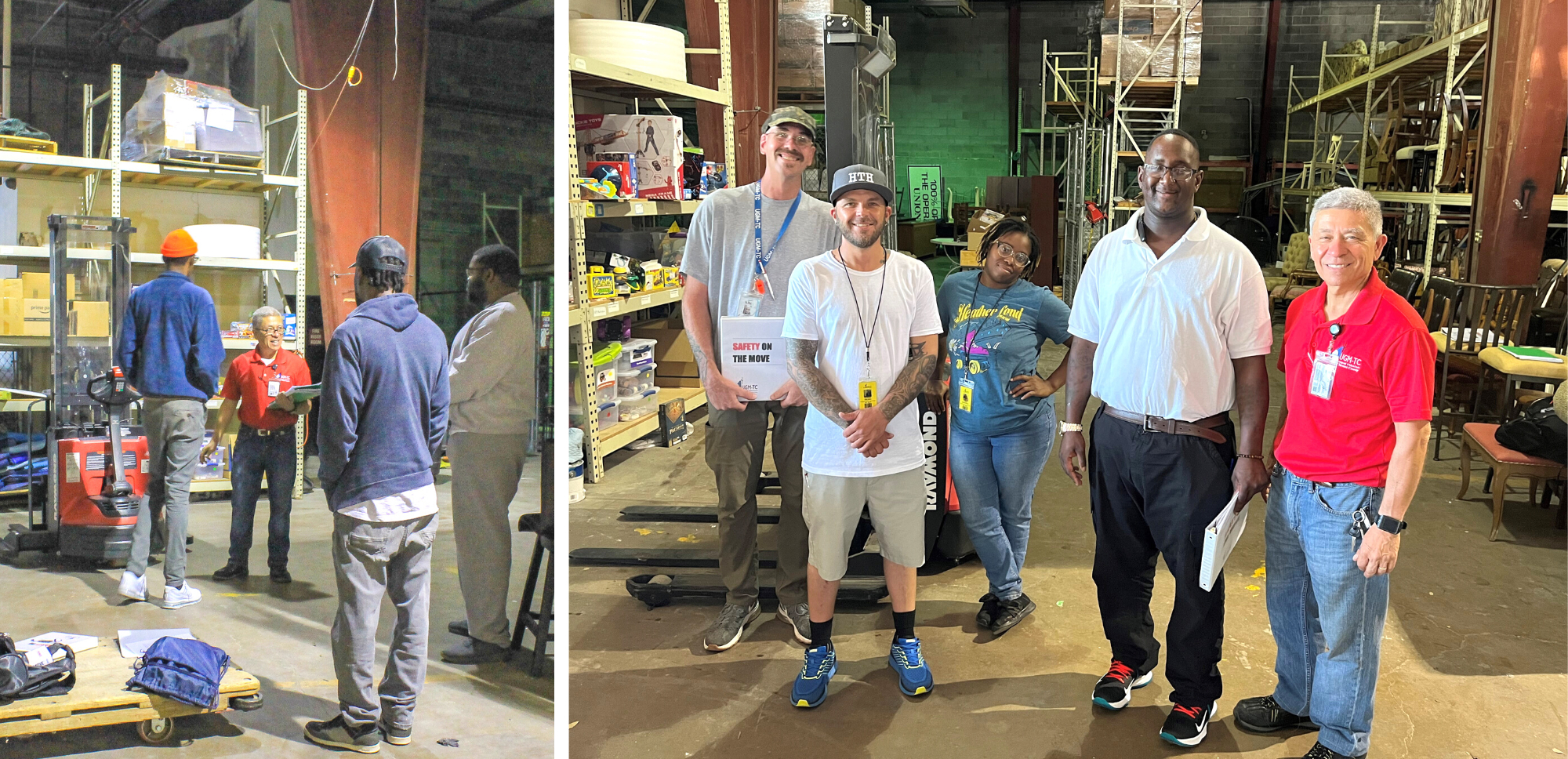 One of the biggest obstacles UGM-TC program graduates face is finding well-paying jobs once they leave. To combat this hurdle, our Forklift Certification Training Program provides them with a marketable job skill and a certification required for all forklift-operating positions.
Led by our Warehouse Supervisor, Hector Galvez-Lopez, this five-day training program is offered four times a year to both men and women. The curriculum focuses heavily on OSHA safety training, which is required by law for forklift operators. Once the curriculum is finished, students experience hands-on forklift training followed by a test. At the end of the five days, they earn their three-year OSHA Forklift Certification, which gives them a significant upper hand during the job application process. Employers always look for pre-certified applicants, as it saves them a substantial amount of money.
We've witnessed many wonderful success stories as a result of this program. Several months ago, one of our graduates was hired as a forklift operator at Amazon. After his 90-day probationary period, he received a raise and was promoted to a supervisor position because of his hard work and dedication to safety. These success stories are very exciting, especially as forklift operating positions are growing in both demand and pay in DFW, making it easier for our graduates to remain financially independent.


ALPHA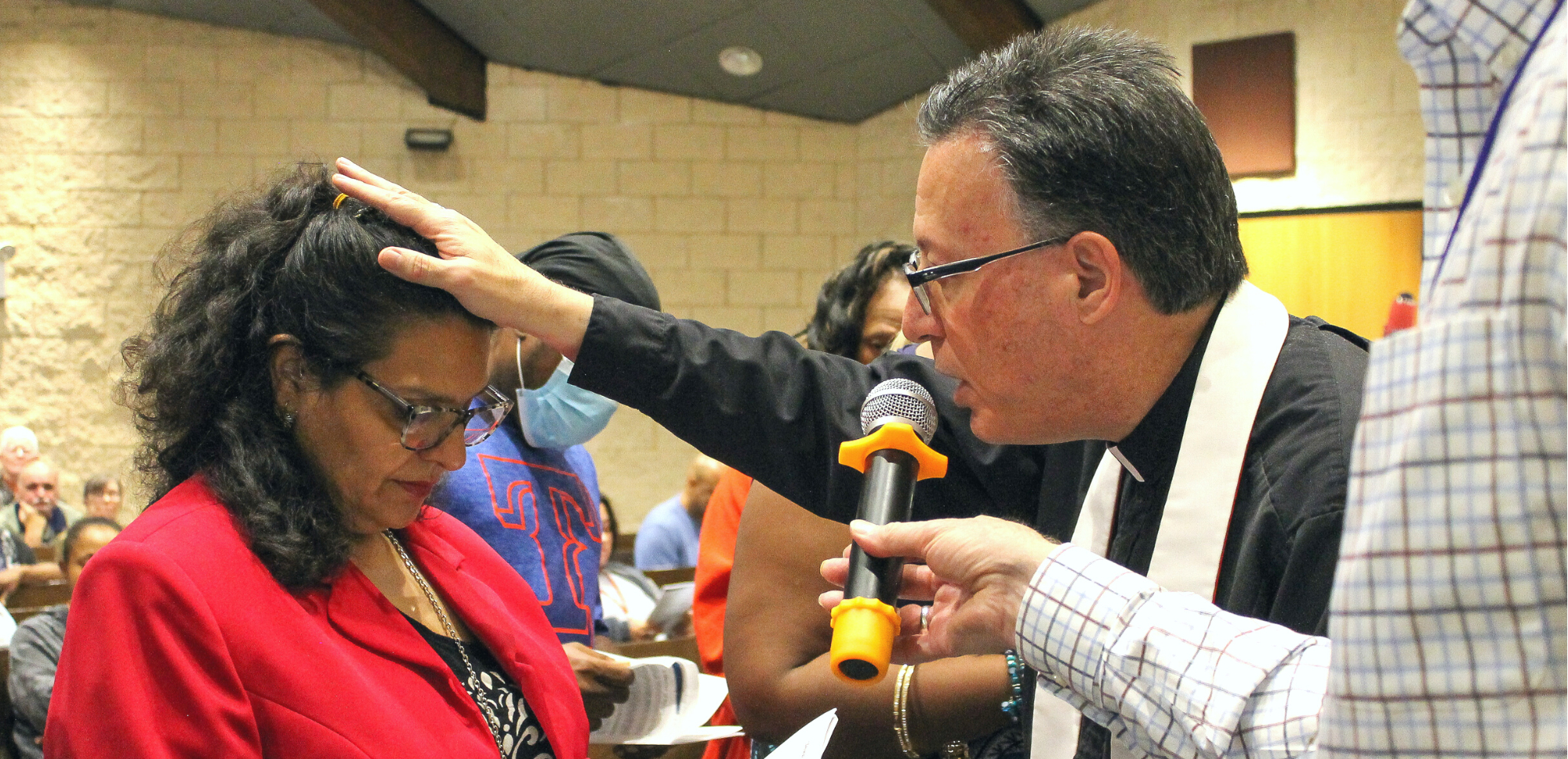 While expanding our residents' skillsets is a vital part of what we do, we believe that strengthening their spiritual lives is even more important when it comes to longevity. We see great success when residents connect to their faith during their time in our program and see that success continue when they become involved in a church community post-graduation. That's why our on-site chaplain, Father Andy Powell, is so passionate about our adult discipleship program, ALPHA. This program is composed of two unique courses that are both offered once a year. The Questions of Life course discusses the fundamentals of Christianity, while the Jesus Lifestyle course teaches how to live as a believer in the modern world. During each class, students receive spiritual guidance and are encouraged to explore their faith. The volunteers who lead each group create a safe space where hard questions can be asked. Although most of the students grew up hearing the Gospel, ALPHA is the first time many of them experience a healthy Christian community.
At the end of each course, we host an evening graduation ceremony. The opportunity for baptism, recommitment to the faith, and testimony-sharing is what makes this experience so powerful. At our last ceremony, we celebrated 90 graduations, 10 baptisms, and 8 rededications.


Affordable Housing at The Vineyard on Lancaster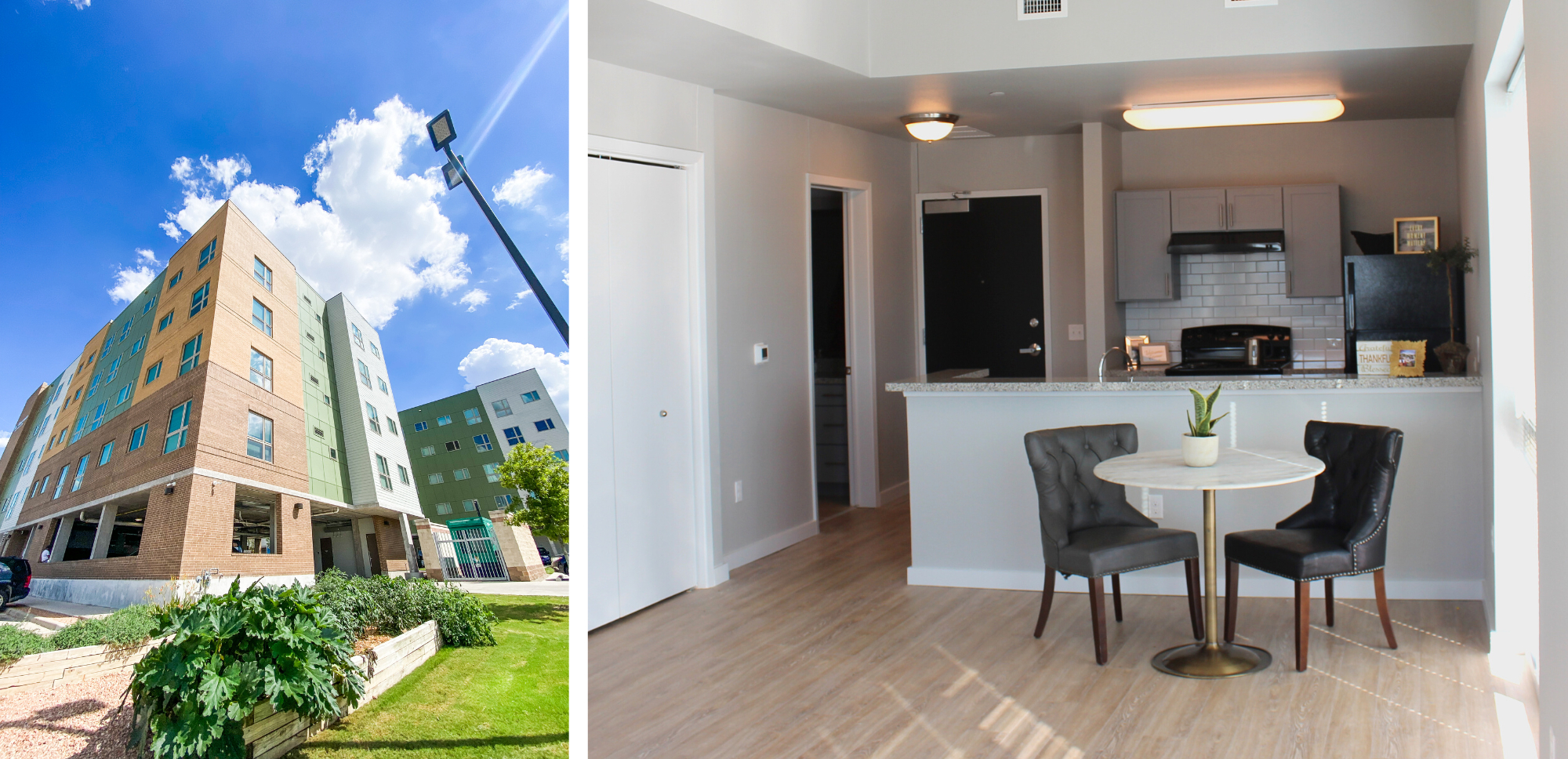 Thanks to our effective programs, our residents experience a substantial amount of growth during their time at UGM-TC. Despite that growth, they still face many external challenges. One of those challenges is the lack of affordable housing in DFW. For many years, housing prices have risen dramatically in Texas. In response to this need, we opened our affordable housing apartment complex, The Vineyard on Lancaster, in December 2019. Composed of 104 apartments, The Vineyard is available to anyone who qualifies. While some tenants have graduated from UGM-TC, going through our program is not required. We house a wide variety of people from many different backgrounds - some residents are retirees with limited incomes, some have disabilities that make working impossible, while others are hard-working individuals with an income that does not meet the standard of living requirements for DFW. No matter what the circumstance, we provide safe and affordable housing options to keep people from finding themselves in a place of homelessness.


The Community Outreach Center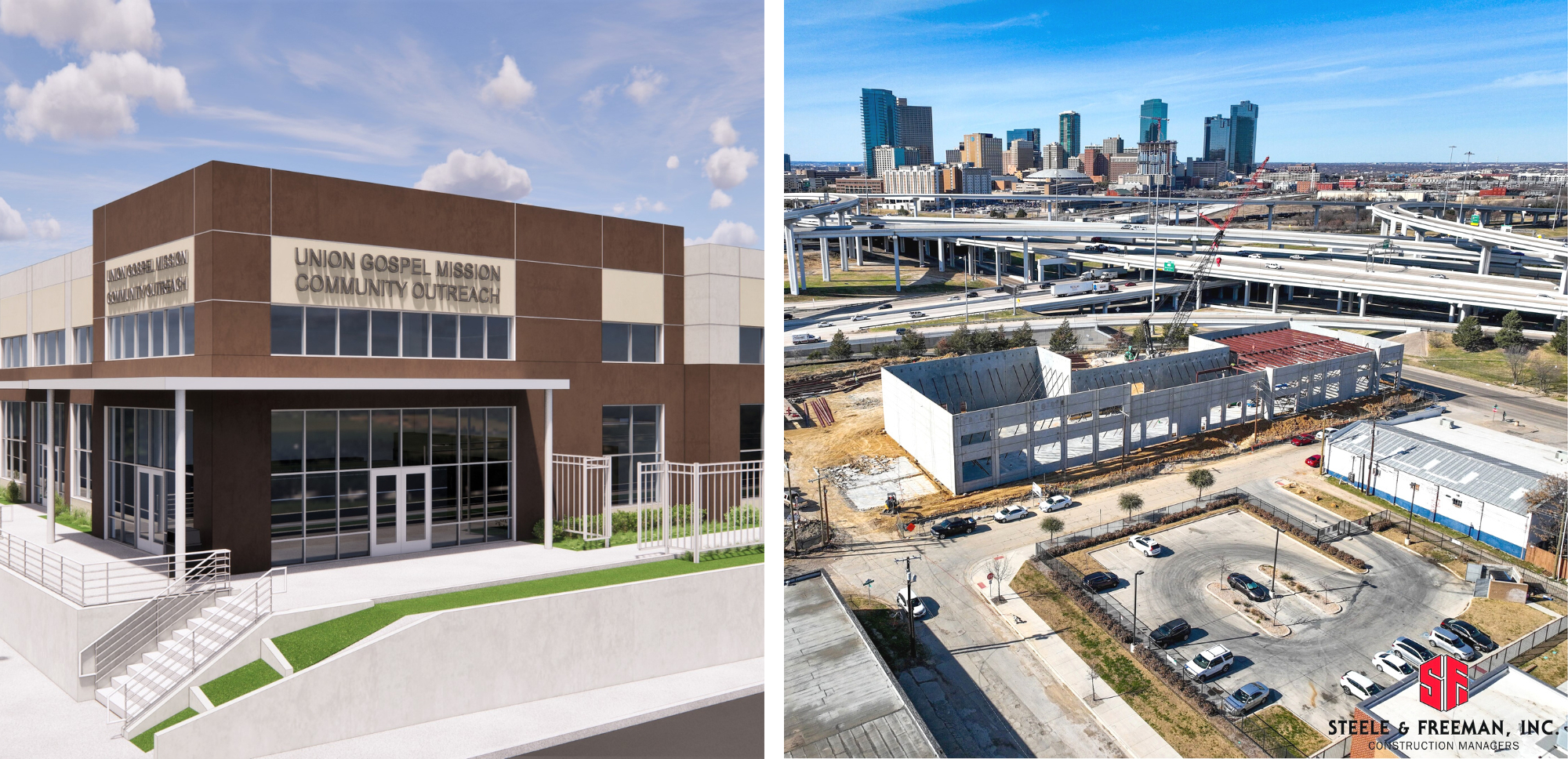 All of these programs are examples of UGM-TC's dedication to ending homelessness one person at a time, and, as long as the Lord allows it, we'll continue to find additional ways to meet that goal. Our most recent project, The Community Outreach Center, is our newest solution for the rising number of people facing homelessness in our county. Set to open in the summer of 2023, this 27,260 square foot facility will be the home of our extended Vocational Training Program. We will offer training and certifications in Fulfillment Center Logistics and Apartment Complex Maintenance, two rapidly-expanding industries in DFW that offer livable wages. In addition to our residents, men and women from other Tarrant County shelters and nonprofits will have access to these skill-building programs, making this center a solution for more than just our UGM-TC community.
While effective curriculums and spacious buildings are important, it is through the dedication of our employees and volunteers, the generosity of our donors, and the power of God that we can create a place where permanent change is made. If you would like to financially partner with us to reach more lives in our community, visit our giving page, or if you would like to become a volunteer, fill out our volunteer application.