UGM-TC offers programs for homeless individuals to maximize their potential by developing the skills needed to become independent, productive community members.
---
---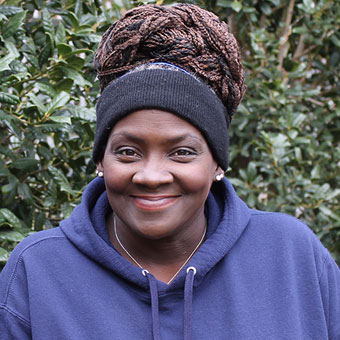 Linda
UGM-TC Resident
Renewal Story
UGM-TC offers me a place to stay grounded and follow the plans that God has for me.
After 30 years of sobriety, Linda turned back to alcohol for comfort but found that it only took her to a very dark place. "I didn't want to live anymore. That's the dark side of depression. You don't see it coming," she says with a tear.
Another thing Linda didn't see coming was being turned out by her own children. Suddenly homeless, she slept in her car and sometimes in the lobbies of buildings, until she found her way to UGM-TC for breakfast one morning.
Read Linda's Story