UGM-TC is excited to share the news of The Community Outreach Center – a 27,260 square foot facility opening in 2023. During the pandemic, the staff of Union Gospel Mission of Tarrant County focused our eyes upwards and listened to the needs of those that we serve. Many jobs that our residents qualify for offer sub-fair wages causing individuals and families to have to obtain multiple sources of income to meet their basic needs. In response to this struggle, we have developed L.A.U.N.C.H., Leading Advancement Uniting Neighborhoods and Communities through Hope, a trauma informed economic mobility program which utilizes a two generational approach. The Community Outreach Center will contain the UGM-TC Donation Warehouse. The Donation Warehouse assists 150 households annually with "Move-Out Packages" to set up their homes. Our Donation Warehouse and Distribution Center continues to be an essential positive solution for the community.

OUR MISSION
Our mission is to elevate individuals and families from poverty to economic well-being while through the provision of evidence based, trauma informed supportive services. UGM-TC collaborates with change makers to develop strategies to intentionally and purposefully stimulate the advancement of all individuals served and create a thriving community.
OUR VISION
The Community Outreach Center deeply desires to faithfully serve, offer multidisciplinary educational opportunities, and inspire individuals and families to obtain functional and interpersonal skills to promote financial independence.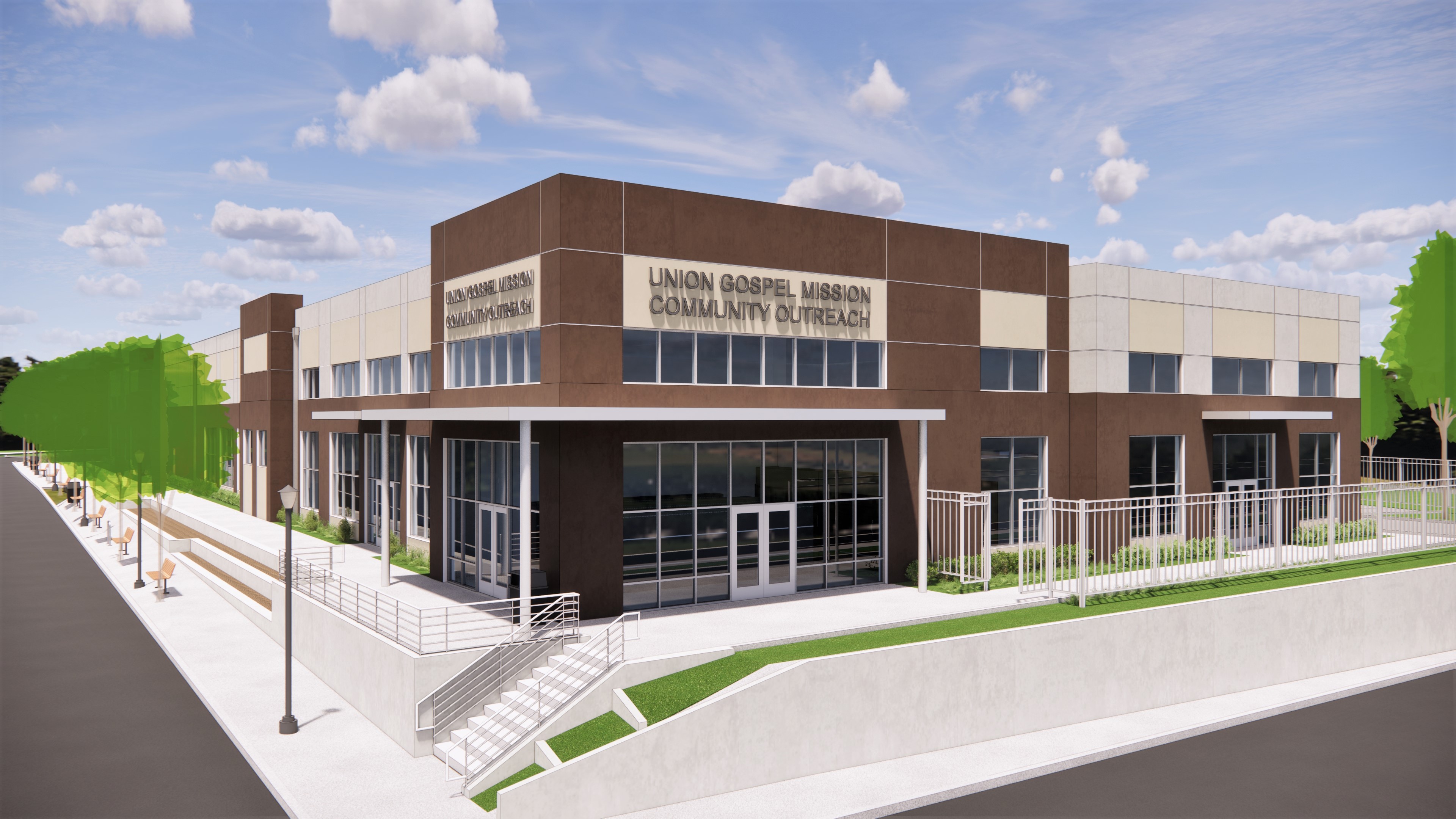 L.A.U.N.C.H. Economic Mobility Pathways
LEADING ADVANCEMENT UNITING NEIGHBORHOODS & COMMUNITIES THROUGH HOPE
Our economic mobility pathways program is built to give residents of UGM-TC and clients of community partners, as well as individuals from the surrounding neighborhoods, the resources to obtain living wage employment opportunities.