Volunteer Spotlight: Karyn & Christie
Posted: June 14, 2021
At UGM-TC, we are immensely grateful for all of our volunteers and truly missed them when the pandemic forced us to do without their loving service. Every part of the Mission felt diminished by their absence, including our chapel.
Karyn and Christie began leading a monthly chapel service in December 2016, and were soon leading our residents in praise and worship on a weekly basis. "The Lord gave us a heart to love on the broken and bring His light into darkness," Karyn explains. "We were drawn to people on the streets because we wanted to share God's Truth of freedom, redemption and restoration."
Christie tells us the best part of volunteering at UGM-TC is the people. "The Lord has blessed us with the most beautiful friendships over the last few years. We could never have imagined the impact UGM-TC would have on our lives when we began to volunteer."
When Covid-19 curtailed onsite volunteering, they took their ministry live on Facebook. Karyn says, "The goodness of God – and technology – allowed us to keep sharing His love with residents!"
Karyn and Christie were excited to return after the worst of the pandemic, but they immediately noticed some changes. "Maks, distance and fear had become the new norm," Christie says. "But when the Holy Spirit floods into the sanctuary, the pandemic is forgotten, even if only for a short time! We are no longer slaves to fear. We are children of God, and there is much work to be done for the Kingdom!"
We thank these inspiring women and all our volunteer for selflessly doing God's work at UGM-TC!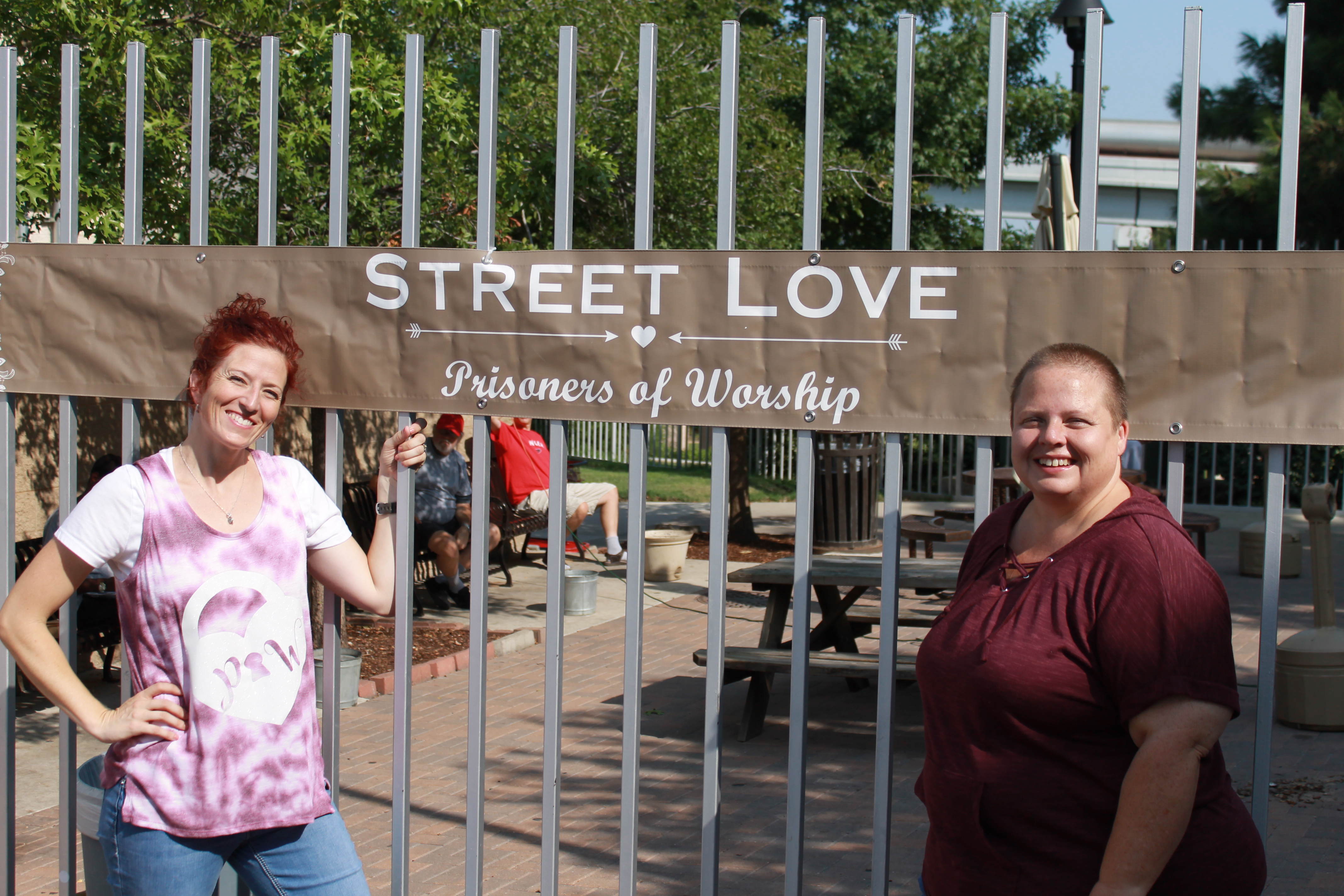 Who shall separate us from the love of Christ? Shall tribulation, or distress, or persecution, or famine, or nakedness, or peril, or sword? –Romans, 8:35 NKJV